Your BRAND is not your LOGO!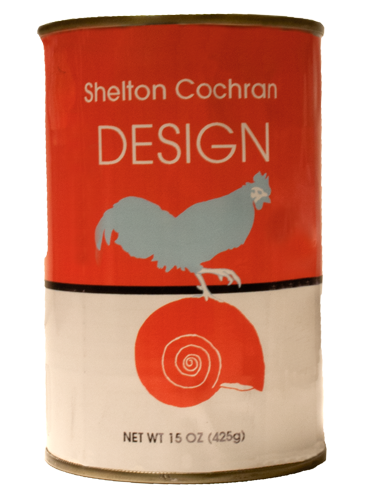 Milton Glaser said "A logo is the point of entry to the brand." Although an integral part, the logo is one of many ingredients that make up your brand. Effective branding conveys your value proposition (the who, what, why and how of your business), your culture. Your Brand is your story!
Your BRAND = Their PERCEPTION
Your brand perception includes not only yours and your stakeholders, but  also your customers, vendors and competitors (direct and in-direct). How a business controls the look, feel, and tone of their brand messaging effects that perception. If your brand doesn't effectively convey your business's story, your branding strategy need revising. Shelton Cochran DESIGNS, Brand-Centric products can help your business develop an effective branding strategy. One that accurately aligns perceptions with reality.
Your STORY Your WAY
 Branding Strategist | Visual Storyteller – Shelton Cochran DESIGNS, Brand-Centric Products and Graphic Design Services,  are designed to help solo-entrpeneurs and small businesses tell their story, their way. Applying it's unique, Design Equation, Shelton Cochran DESIGNS, partners with it's client to develop branding strategies, that insure a consistent and uniform brand message, look, feel and tone across media platforms.
Shelton Cochran DESIGNS Brand-Centric Products:
Brand Audit
Brand storybook
Brand Audit
Using the Shelton Cochran DESIGNs Design Equation(DEq)
(R+E²) C2 = D
(R= Research, E²= Explore/Experiment, C= Concept, and D= Discovery), your Brand is evaluated for effectiveness in three key areas:
Brand Identity – How distinctive is your Brand? Does it separate you from your competition? Does it reflect your value proposition?
Brand Awareness – Do your employees, your customers and your competition know what you stand for? Do they understand your value proposition?
Brand Marketability – Is your brand right for your market, does it have the proper components that can be deconstructed and plugged into different medium
Brand storybook
Shelton Cochran DESIGNs'
Brand Storybook
is designed to help you control your Brand by defining its components for your stakeholders and vendors.
The Brand Storybook insures your brand message is consistent across media platforms allowing you to tell your story – your way.
Shelton Cochran DESIGNs Brand Story Book comes as a booklet and thumb drive. It contains printed and digital examples of your brand components in the formats you need. You can also have it uploaded to the cloud.
Brand Storybook Components:
Logo specifications
Logo applications- Dos and Don'ts
Brand Colors
Fonts
Images
Copy
Photographs
Essential
Standard
Absolute
Essential
Includes:
Logo
Identity Suite
Website
The bare essentials every business needs to compete.
Standard
Includes:
Logo
Identity Suite
Website
Collateral
With these standard elements, your business has a better chance of succeeding.
Absolute
Includes:
Logo
Identity Suite
Website
Collateral
Integrated Branding Strategy
The absolute ingredients proactive businesses utilize to set themselves apart from their competition, achieve the next level and become highly successful.